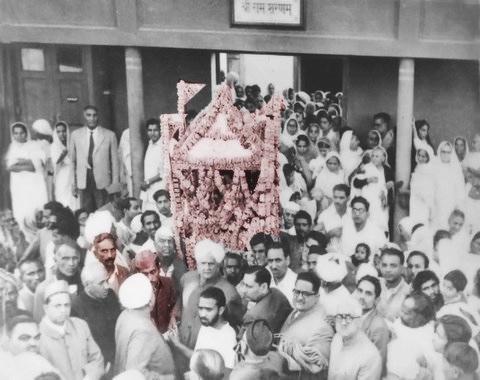 Throughout his life, Swamiji enjoyed good health. A week before his final exit from life, Swamiji's consciousness went inward. On November 13, 1960, Swamiji started a very rapid Ram Jaap at about 8.30 p.m. Few of his disciples were at his bed side. At 10 p.m., Swamiji opened his eyes, waved his blessings to all bystanders and entered Mahasamadhi at the ripe age of 91 at 21, Bungalow Road, New Delhi.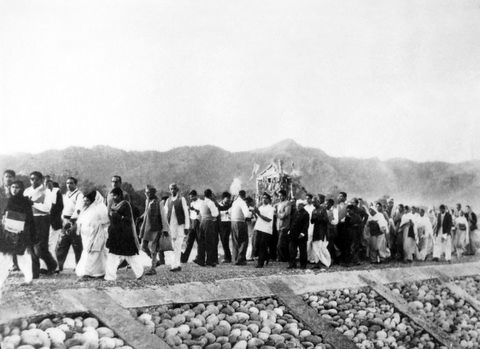 His body was taken to Haridwar, kept in Shree Ram Sharnam there, given a final farewell according to Sanyasi rituals, placed in a decorated Hindola, taken around the city in a large procession with a mix-up of the sounds of the conches, bells, and bands.
The Hindola was taken to Neeldhara & the Swamiji was given a final farewell in the sacred waters of the Ganga, the holy river of India. True to his word, when Swami Satyanandji gave up his mortal frame, he had no pice in his pocket, no piece of land, no bank account & not a single almond from any offering. His books are his best memorials. "No memorial need be built", Swamiji foretold his disciples.